Before: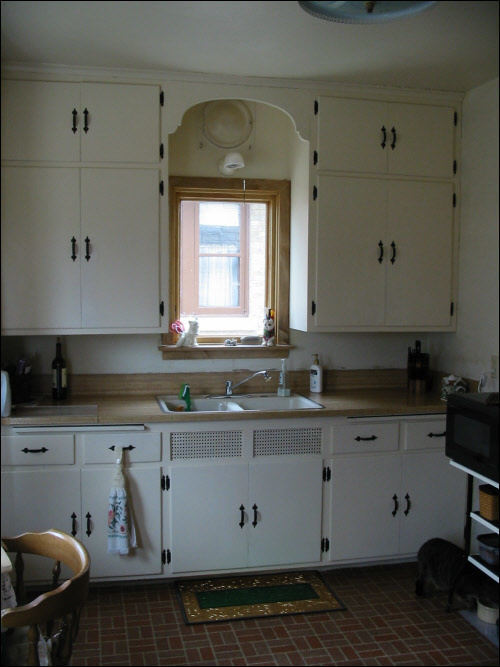 After: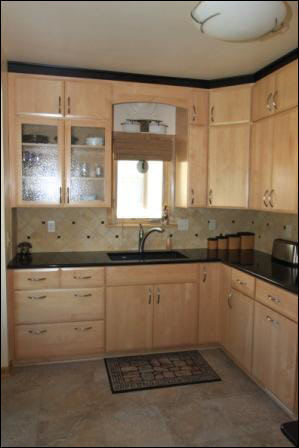 This family wanted to remodel their outdated Wauwatosa kitchen into a clean and modern kitchen, so they turned to S&K Pump and Plumbing. They wanted to remodel the kitchen without spending a fortune, and S&K Pump was the right choice. Our team then transformed their suburban Wauwatosa house to a home with this kitchen remodeling project.
This Wauwatosa kitchen received a long overdue update. Mannington, Adura flooring is the base for Holiday Kitchen maple cabinetry which features a spice pullout, Lazy Susan and rollout shelves. Hanstone quartz counters blend with a Blanco silgranite undermount sink. The custom designed tumbled marble backsplash with glass tile accents is the perfect finishing touch.
As a full service local plumbing company, we specialize in kitchen remodeling. We remodeled this Wauwatosa kitchen in a high-quality, efficient, and cost-effective manner. First, we completely renovated the countertops, kitchen sinks, and lights. We replaced the lights, improving the overall presentation of the home. The entire cabinetry went from trashy to classy with maple cabinet installation. The countertops are now made of Hanstone quartz with a Blanco Silgranit undermount sink installed.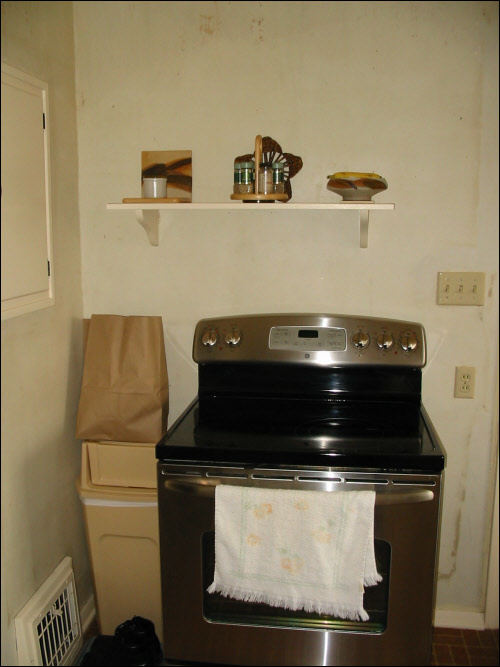 As you can see, the oven area was cluttered, dirty, and of poor quality. We completely renovated it with kitchen maple cabinetry and the top-of-the line Hanstone quartz used on the countertops. The lighting is also much improved, enhancing the overall homey vibe.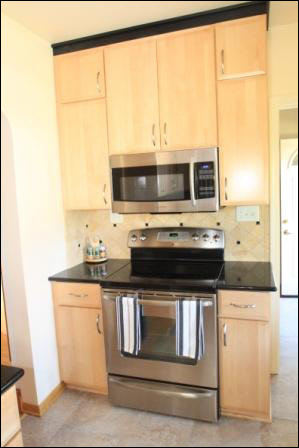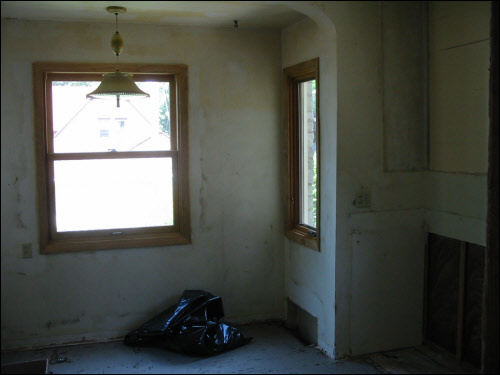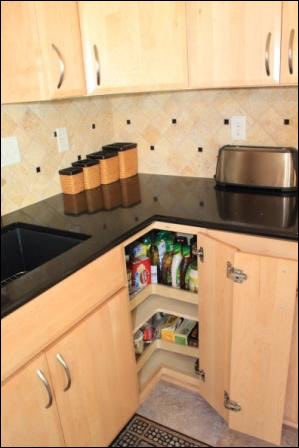 When you look closer at the cabinetry, you will see pullout shelves and lazy susan incorporated in our kitchen remodeling project. This is a much more convenient feature compared to their old cabinets and shelves.
When you're looking for an extreme home kitchen and bathroom renovation project, S&K Pump & Plumbing is your top remodeling service. We are the fastest growing plumbing company for kitchen and bathroom remodeling in Southeastern Wisconsin. We are your best local plumbers in the Wauwatosa area. Now is the best time ever to call S & K Pump & Plumbing to get that long awaited remodeling project underway.