Before: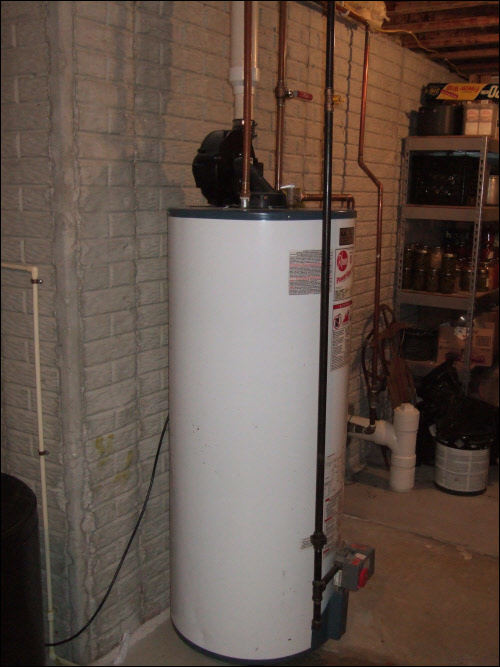 After: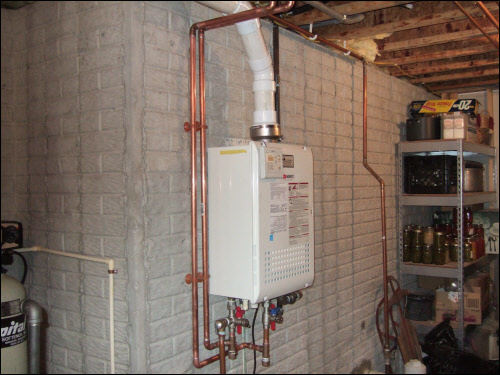 Old Rheem Power Vent Water Heater in Muskego
Muskego homeowner was ready to upgrade to a tankless water heater for constant hot water.
S&K Pump sent a non-commissioned technician to his Muskego home for a free estimate. The tech surveyed the site to determine whether or not a tankless water heater could be installed, given the specifications of the unit, as every home is different. After examining the water and gas lines counting the fixture loads in the home, the tech brought the information back to our office for analysis.

An appropriate Noritz tankless water heater was selected based on the water calculation worksheet for the number of fixtures and the size of the home. A contract was sent out that day and 3 business days later, the same technician installed the 94% efficient Noritz NRC111-SV tankless unit.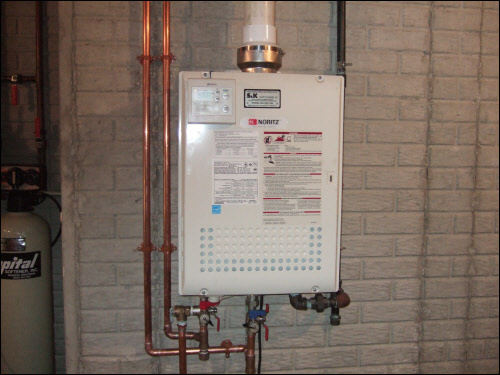 New Noritz Tankless Water Heater Installed in Muskego by our Milwaukee plumbing specialists.
This view shows the PVC pipe used for the condensing Noritz tankless water heater, as well as the isolation valve set which allows annual cleaning of the unit to keep it free of scale build up and to maintain high efficiency. The tankless water heater unit also qualifies for the 30% Federal tax credit.