Before: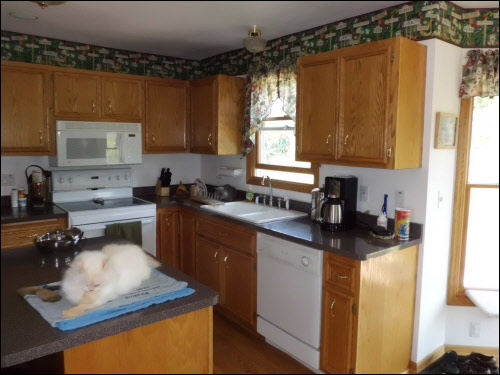 After: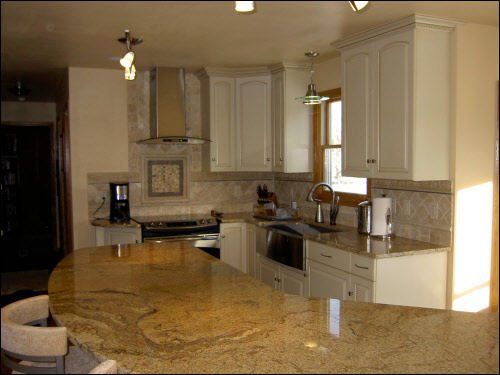 S&K Pump and Plumbing provided professional kitchen remodeling services in Sussex, Wisconsin. This family had a vision for their kitchen remodel. The old kitchen was outdated and didn't fit their style. There also wasn't enough counter and cabinet space, making cooking and storage a hassle. The family wanted to extend the island and add more cabinetry to improve the layout of their kitchen.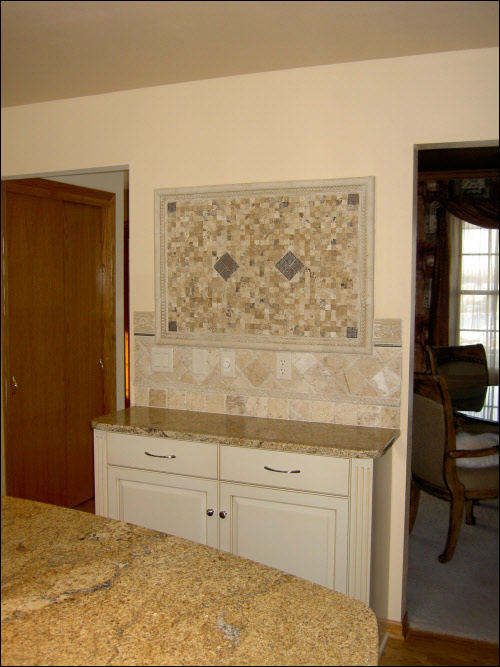 S&K Pump and Plumbing completely renovated the kitchen to adhere to the homeowners' dreams and expectations. The brown cabinets were replaced with stunning white painted and glazed Holiday Kitchen Cabinets. The kitchen island was replaced with a larger and more elongated island. A stainless steel ventilation hood was also installed directly above the new stainless steel stove. Brighter granite countertops replaced the dark, outdated countertops. The kitchen sink was replaced with a Delta kitchen faucet with Touch2O technology.
The homeowners are extremely happy with their Sussex kitchen remodeling service from S&K Pump and Plumbing. The new kitchen not only creates more space, it brightens up the entire room.