Before: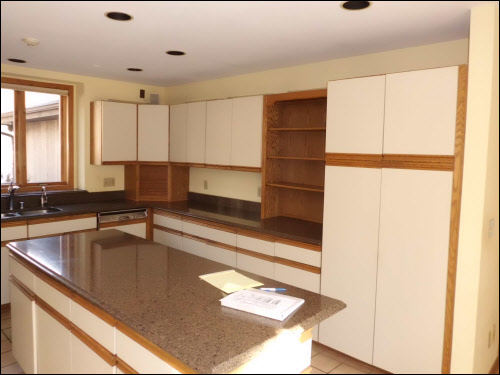 After: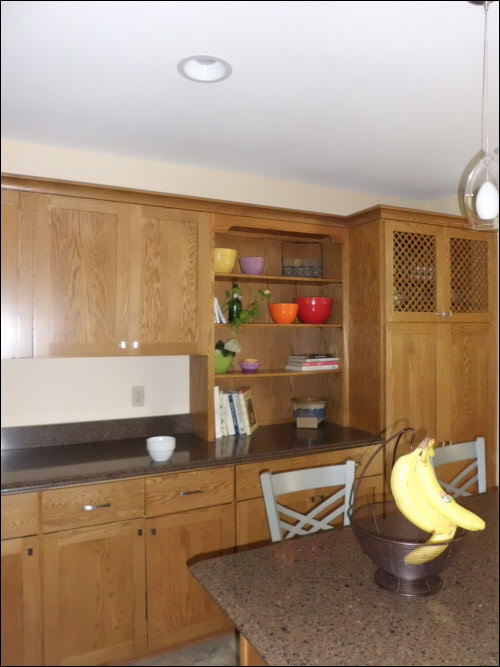 Beautiful Kitchen Redesign in Mukwonago
This 1980 era Mukwonago kitchen received new oak doors and crown molding. The selected doors had glass or lattice inserts. A fine upgrade! This kitchen renovation and redesign was necessary to create an appealing, modern kitchen. These homeowners made the right decision and turned to S&K Pump and Plumbing to modernize and remodel the kitchen. S&K's Mukwonago home remodeling professionals transformed this family's kitchen into a humble, inviting and an overall beautiful living space.
Contact our Wisconsin kitchen remodeling professionals to modernize your kitchen today.
We removed the outdated cabinets and replaced them with new natural wood cabinets. A new oven was installed, which was a huge upgrade from their previous low-quality oven. We also installed a brand new microwave above the oven to save space. The kitchen now has high quality appliances in addition to a new paint job.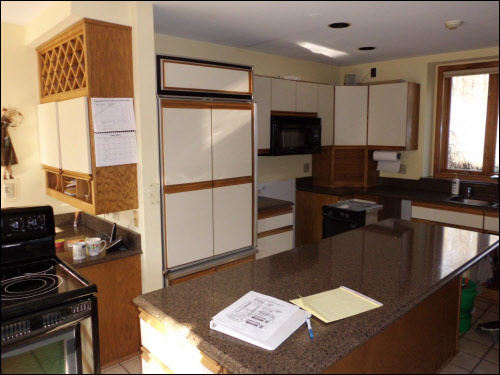 S&K Pump installed cabinet doors and oak crown molding with glass and lattice inserts to match the elegant granite countertop. We also replaced the dull lighting with fresh, energy-efficient bulbs to give the kitchen more vibrancy.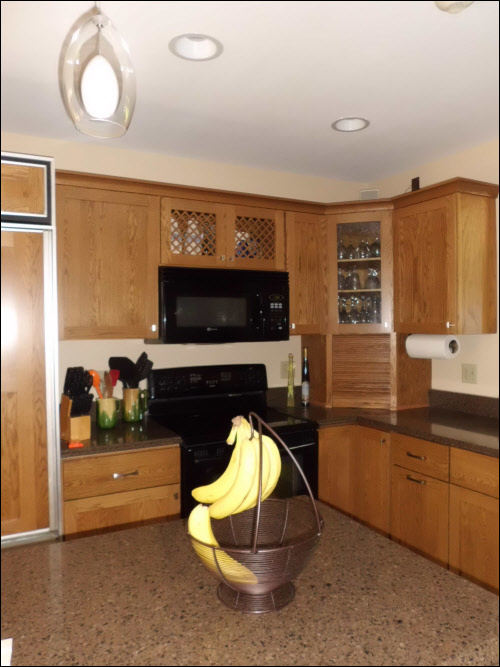 This Mukwonago kitchen remodel is a proud accomplishment of S&K Pump and Plumbing. We made this age old kitchen look brand new with our skills and expertise in painting and plumbing, along with our expert eye for design. Whether you're ready to fix the smallest issue, or in need of a full on kitchen remodel, call S&K Pump and Plumbing today and be confident in your outstanding kitchen and bathroom remodeling project!