Before: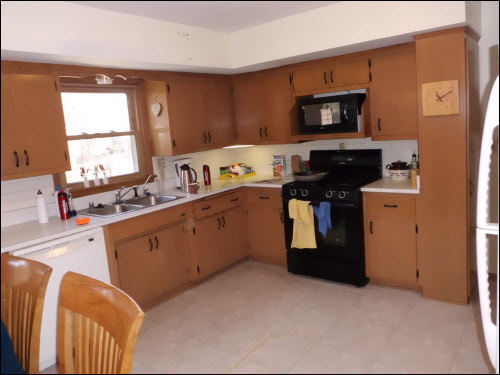 After: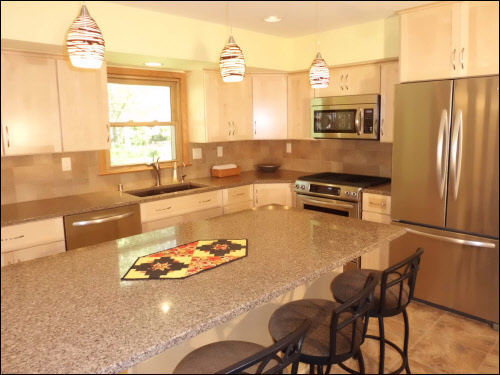 This completely updated Menomonee Falls kitchen features Holiday Cabinetry, Hanstone quartz countertops with an under mount Blanco Silgranite sink, Duraceramic flooring and KitchenAid appliances. S&K Pump and Plumbing of Wisconsin transformed this outdated kitchen into a more modern and efficient living space.
The old Menomonee Falls kitchen featured dull cabinetry and outdated appliances throughout. Cabinets desperately needed replacing with a more exciting and functional setup.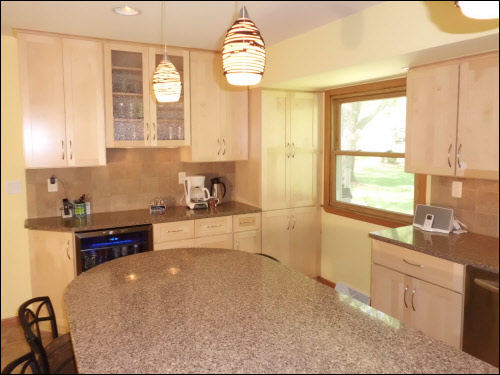 This remodeled Menomonee Falls kitchen received stunning new cupboards and lighting fixtures. These kitchen enhancements really improved the overall appearance. The old, worn tile flooring was replaced with durable Duraceramic floors.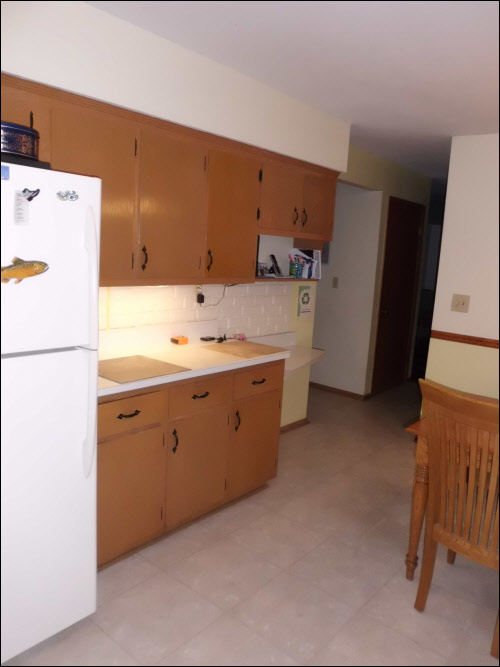 Before remodeling, this kitchen featured outdated painting and wall tiles. The wooden cabinets were showing many signs of wear and tear from decades of use.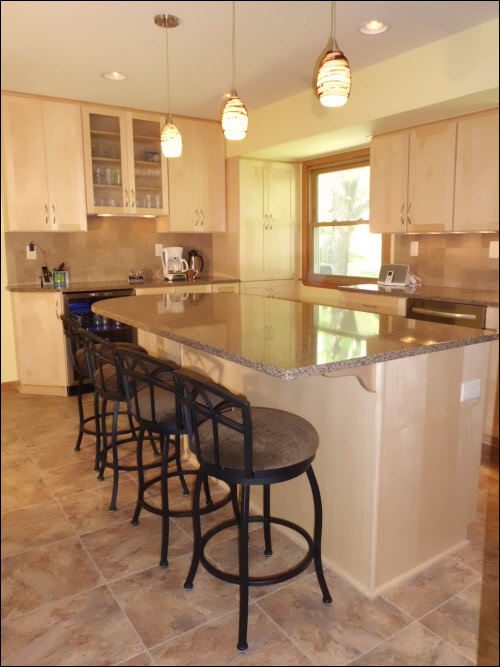 S&K Pump and Plumbing installed beautiful Duraceramic flooring in this Menomonee Falls Kitchen. These Duraceramic tiles are wear resistant and will resist damage from chairs pulled across the floor, pets and children playing in the kitchen, and dropped dishes.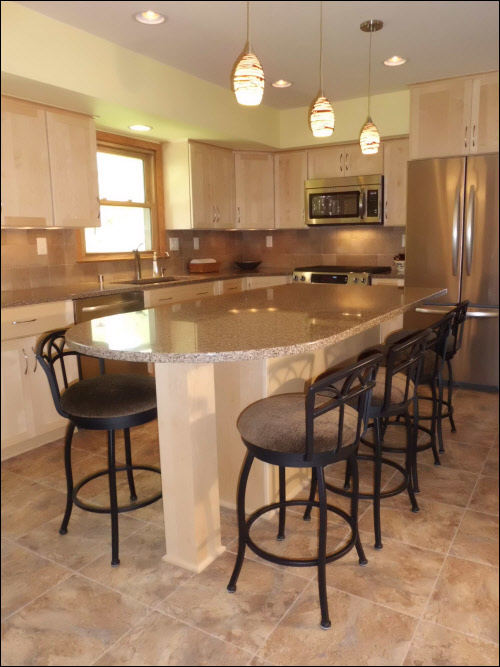 A stunning kitchen island and countertop was installed at this Menomonee Falls home. Gorgeous new sink fixtures and plumbing installation was implemented for a more efficient sink layout. Expert kitchen and bathroom remodeling services at S&K Pump and Plumbing turn outdated homes into modern, convenient places to live.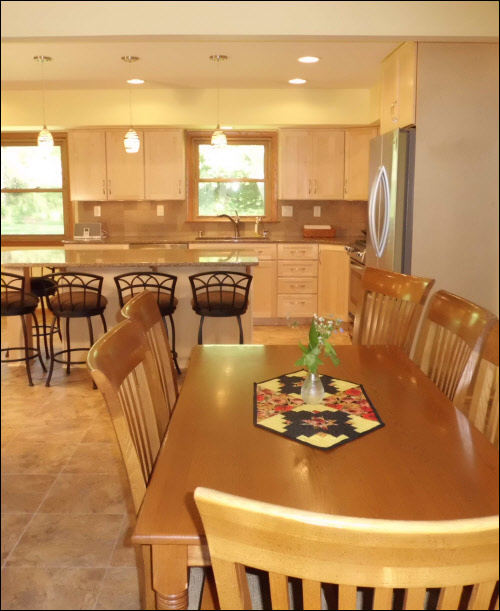 Lighting fixture installation and kitchen remodeling is truly the most exceptional at S&K Pump and Plumbers. This Menomonee Fall kitchen remodeling job was done with expertise and built to serve as a functional and dependable part of this family's home.