Before: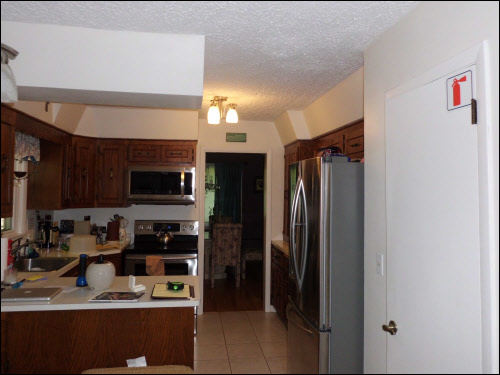 After: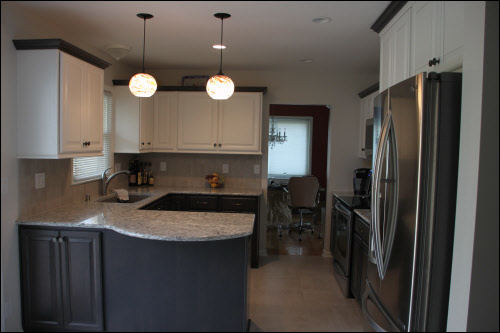 The kitchen in this home did not stand out, and was beginning to show its age. The dark brown cabinets blended in too well with the surroundings, and the old countertops and flooring were discolored from years of use. The homeowner contact the Elm Grove kitchen remodeling contractors at S&K Pump and Plumbing to revamp the living space.
After assessing the homeowner's needs, we gave her a variety of style options for the new cupboards, tiling and countertops. Our remodelers helped her narrow down the selection of materials to fit with her budget. After laying out the plan, we got to work.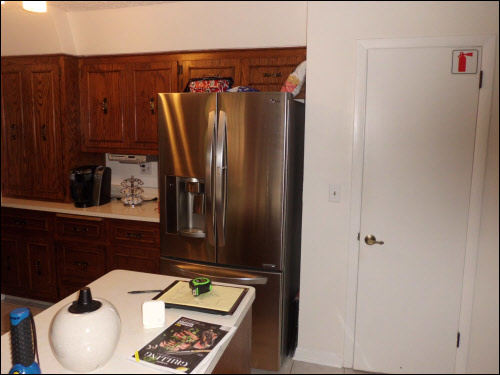 Elm Grove Kitchen Remodel After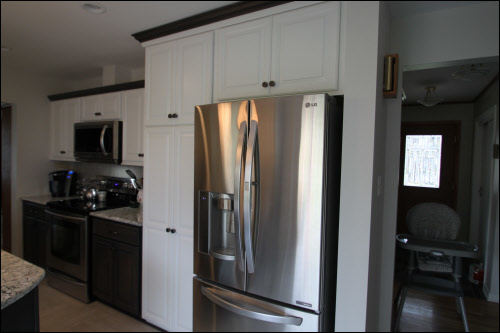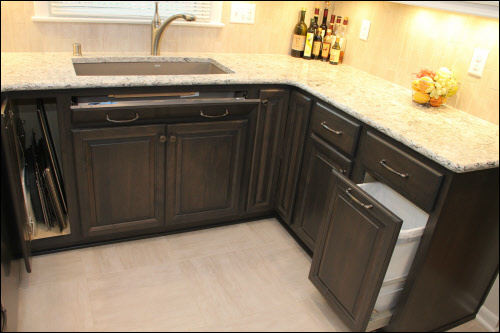 Her kitchen was updated with a two tone color scheme on the Holiday Kitchen cabinetry. The black and white style is very modern, and will stand the test of time. The cabinets also had unique storage features to save the homeowner space. The storage included a pull-out trash can, rollout shelves and built-in spice racks.
The new countertops, porcelain tile floor and backsplash completed the look. The homeowner has a new kitchen she can brag about, and will increase the resale value of her home.