Before: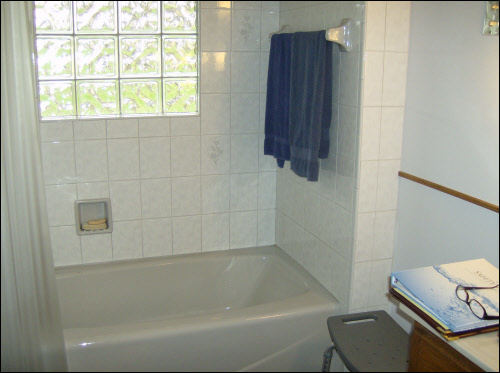 After: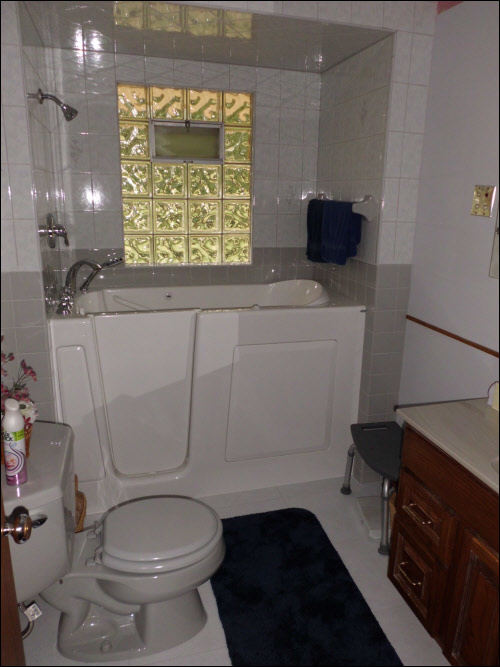 Walk in Tub Installation in Bathroom Remodel
S & K recently partially remodeled a bathroom in Brookfield for a couple with some arthritis and health issues. We removed some tile and the bathtub and replaced it with an American Standard, walk-in whirlpool bathtub with built-in seat. To prevent the person from getting chilled while they wait for the bathtub to empty, the bathtub included a Quick Drain for fast water removal. The guaranteed revolutionary water tight bathtub door will not open until the water is removed. The installation included a Safety Tub two handle tub filler and deck mount hand-held shower. For added convenience we also installed a Moen overhead shower with separate valve for showering. The homeowners wanted to be sure they could remain in their home and this tub not only provided accessibility, but the whirlpool feature helps to relax at the end of the day. The homeowners love it!
Popularly referred to as "Aging In Place" S&K Remodeling is helping homeowners modify their existing residences so they can continue to enjoy them, rather than making an inconvenient move to an assisted living facility.