Before: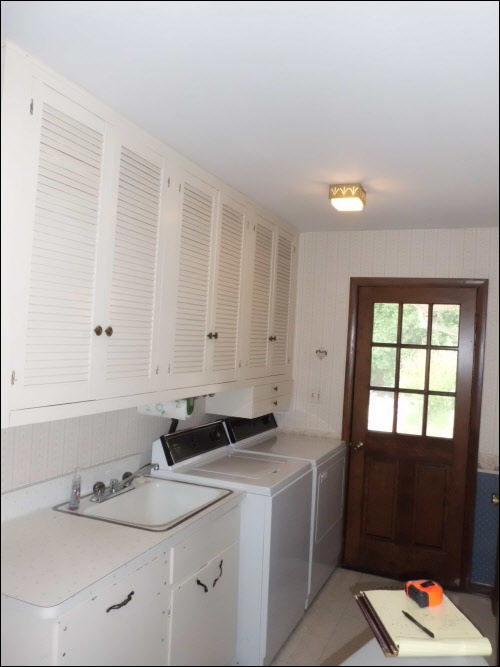 After: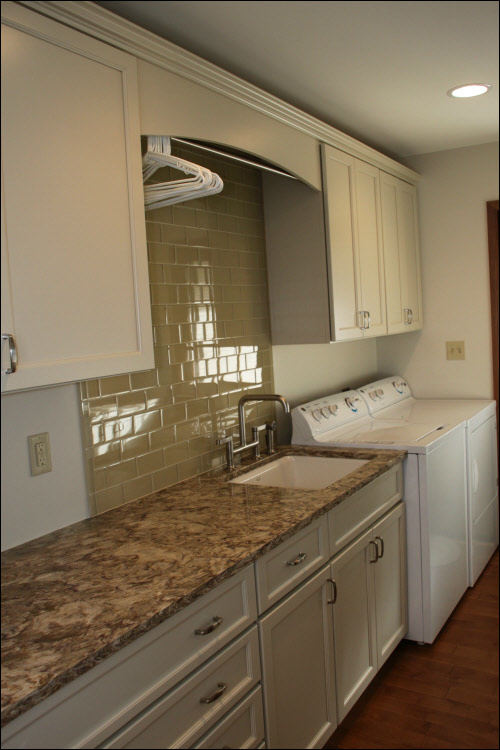 S&K Pump and Plumbing not only does great bathroom and kitchen remodeling, we can also remodel your laundry room!
The previous laundry room had an inefficient use of space, and had very outdated cabinetry and countertops. The countertops were visibly dirty from years of wear and tear. The homeowners contacted our remodeling contractors in Brookfield to greatly improve their old laundry room. We helped them through the process of selecting the colors and styles they liked while fitting everything into the budget they wanted.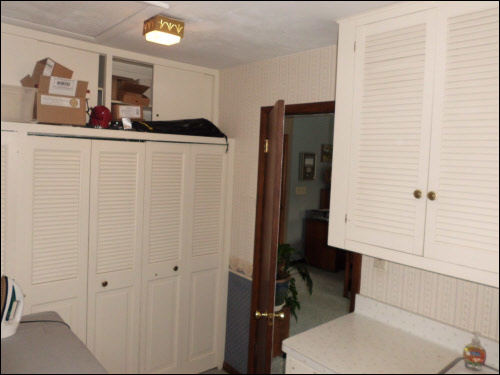 Brookfield Laundry Room Remodel After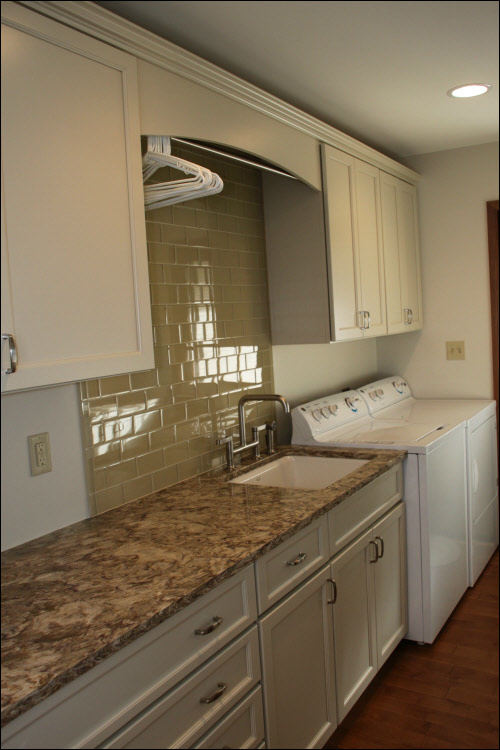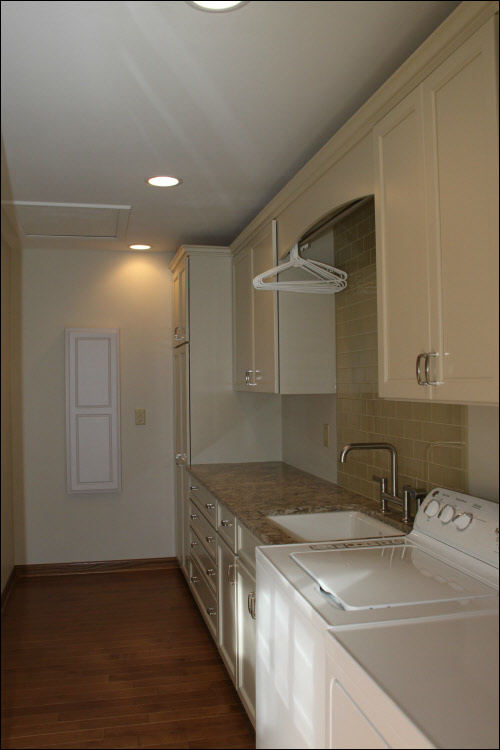 The laundry room was dramatically changed with an abundance of Holiday Kitchen cabinetry and Cambria countertops. A drying rack was added above the sink to make room for clothes needing air drying. We also added a backsplash behind the sink that complemented the new cabinets and countertops.
S&K Pump and Plumbing turned this laundry room from dull to bright and lively. Doing the laundry doesn't feel as much of a chore in this newly renovated room.