Before: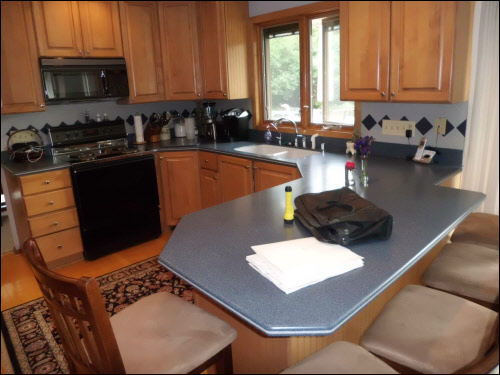 After: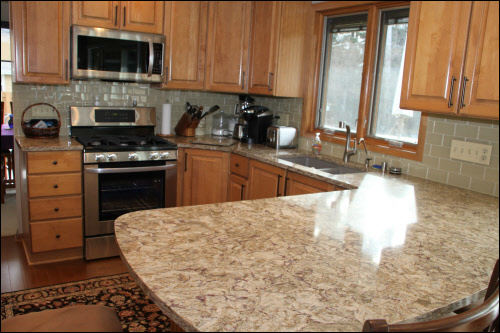 The Brookfield kitchen remodelers will tackle any size project, large or small. In the case of this home, there wasn't a lot to be done. The current cabinetry and flooring was all up-to-date and in great shape. The homeowner only wanted a new countertop and backsplash to match the kitchen's current aesthetic. We gave the homeowner a list of countertop and backsplash options to choose from within their budget. As soon as the selections were made, our remodelers got to work.
Brookfield Kitchen Remodel After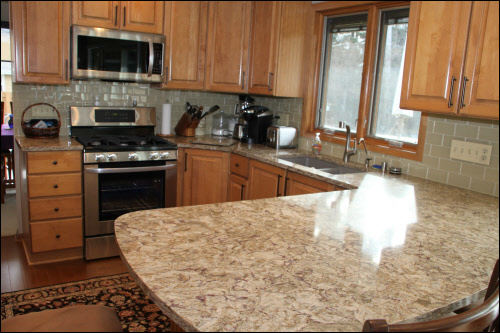 S&K Pump and Plumbing carefully removed the old countertops and installed brand new Cambria countertops. We also installed a complementary glass tile backsplash. The new features of this kitchen really brightened the room.