Our Trade Associations
When it comes to hiring a plumber in Waukesha, you'll find many qualified, well experienced plumbers competing for your business. While qualifications and experience are important factors to consider, hiring a plumber involved with trade associations has many advantages. Waukesha plumbers who are trade association members learn and stay up to date with the latest developments in the plumbing industry, ensuring you a plumbing or water treatment service utilizing the latest design or trend. Being a member of numerous home improvement/remodeling trade associations provides a plumber in Waukesha with a well-rounded understanding of how plumbing affects and is incorporated with other utility systems.
With a background in other trades, S&K Pump and Plumbing provides plumbing work done right the first time. A Waukesha plumber involved with trade associations is part of a professional community, regulated by ethical and environmental standards advancing the industry through participation, leadership and network resources. To help you with all your water needs, S&K Pump and Plumbing knows relationships through participation and leadership are critical within the pump, plumbing, water treatment/conditioning and remodeling industries.
S&K Pump and Plumbing Affiliations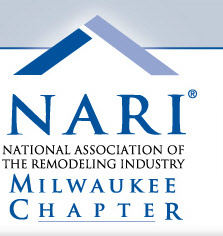 The Milwaukee/NARI Home Improvement Council includes remodeling firms known for reliability and high ethical standards in their home improvement services. The Milwaukee/NARI Home Improvement Council offers consumer shows and educational seminars to remodeling and trade firm members translating into on-the-job experience and professionalism. When you hire S&K Pump and Plumbing, expect to receive the quality service required to be a member of this elite trade association.

The National Kitchen & Bath Association advances the plumbing industry by providing members with networking events, professional certifications, and education courses designed to improve their knowledge in the kitchen and bath area. NKBA provides members with a background in the latest remodeling and design trends transferring to quality kitchen and bath construction in your home or business. The NKBA keeps S&K Pump and Plumbing at the head of the pack of Milwaukee plumbers through resourceful networking circles and innovative education.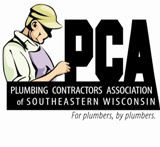 The Plumbing Contractors Association of Southeastern Wisconsin keeps plumbing firms informed of the plumbing industry's prevalent trends and products. The PCASW places special emphasis on solving the most common challenges and issues in the plumbing industry. Members revel in PCASW's problem solving emphasis, learning beforehand how to anticipate and solve problems occurring in the field. As a member of PCASW, S&K Pump and Plumbing's professional Milwaukee plumbers have the awareness and experience to combat the toughest problems afflicting the plumbing industry.
The goal of the PMSMCA is promoting and advancing the plumbing, mechanical, and sheet metal contracting industries through labor relations, education, government relations, national representation, and industry promotion. As the plumbing and sheet metal contracting industries coincide, members are kept abreast of both industries through the vast educational resources offered by the PMSMCA, including technical and safety manuals, seminars, and more. A Milwaukee plumber familiar with the mechanical and sheet metal industry ensures plumbing work is performed with respect to other utilities of a home or business. With knowledge in the mechanical and sheet metal industries, the professional Milwaukee plumbers at S&K pump and Plumbing perform plumbing and water treatment services non-interfering with other utility systems.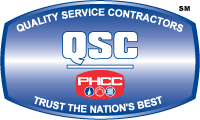 The PHCC-QSC enables Milwaukee plumbing and HVAC professional to better serve their clients through business management services and innovative training. PHCC-QSC members understand how plumbing and HVAC systems often relate, and how to optimize their business with managerial styles most beneficial to customers. As members of the PHCC-QSC, you're guaranteed S&K Pump and Plumbing's Milwaukee plumbing and water treatment services won't sacrifice the performance of your HVAC system. S&K Pump and Plumbing's PHCC-QSC membership also keeps us informed of changing customer desires, providing you with a level of customer service unmatchable by our competitors.
The WWWA's goal is to protect and promote the welfare of Wisconsin's water well industry through education, research, and cooperation among government agencies, the public, and WWWA members. As a member of the WWWA, a Milwaukee plumber understands how their local work plays a larger role in affecting the water resources of all of Wisconsin. S&K Pump and Plumbing performs all plumbing and water treatment service in accordance with the WWWA's educational resources and recommendations, contributing to the overall wellbeing of Wisconsin's water systems.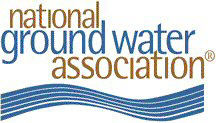 The NGWA's purpose is to support the world's groundwater resources through scientific and economic management, and cooperation among government representatives, the public, and NGWA members. By being a member of the NGWA, a plumber in Milwaukee understands how to conduct their work with an ethical duty for the benefit of the world's environment and natural resources. S&K Pump and Plumbing conducts all plumbing and water treatment services in an ethical manner mindful of the world's water resources.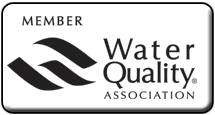 The WQA is a not-for-profit international information resource for the residential, commercial, and industrial water treatment industry. By staying informed on recent developments in the water treatment industry, members can offer the most efficient and environmentally friendly water treatment services available worldwide. As a WQA member, S&K Pumps and Plumbing stays abreast of the international water treatment industry, providing you with innovative water treatment solutions for your home or business.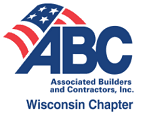 Associated Builders and Contractors, Inc. has a membership totaling over 850 firms in Wisconsin alone, with more than 22,000 associations nationally. On a national level, ABC is a leading force in education, business development, labor relations. ABC's efforts have contributed to the growth of merit contracting practices, today amounting to 70% of all US construction. Established in 1950, ABC promotes free enterprise in the contracting industry in order to create a professional and competitive business environment, benefitting companies within and adjacent to the construction industry. ABC counts like-minded general contractors, material suppliers and subcontractors like S&K among its membership rolls.
Contact the Waukesha plumbing specialists at S&K Pump and Plumbing for professional plumbing services in Southeastern Wisconsin 262-782-7190